Origins Of Hydroflyer
About
We are HydroFlyer. A collective of foilers, snowboarders, engineers, and out-of-the-box thinkers from all parts of the globe.
Our collective mission has been the same since day one - To engineer the world's fastest, most cutting-edge, hi-performance hydrofoils.
Every one of us here at HydroFlyer has been bitten by the "foil" bug. There is no feeling comparable.
After witnessing learners struggling to ride the e-foil suffer injuries and become disappointed and discouraged, we wanted to find a way to make efoiling easier, safer, and more accessible to everyone.
So, we got to the drawing board...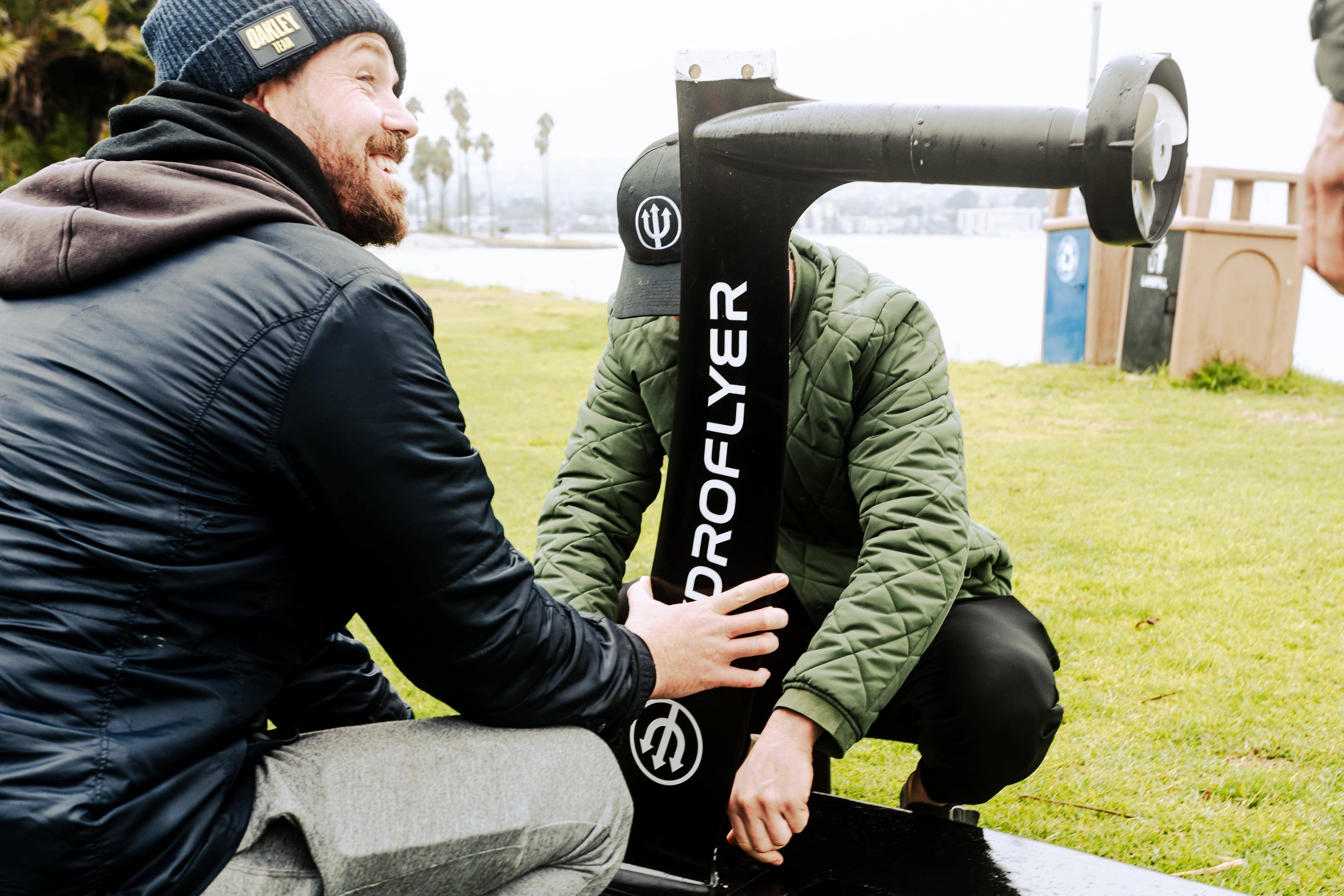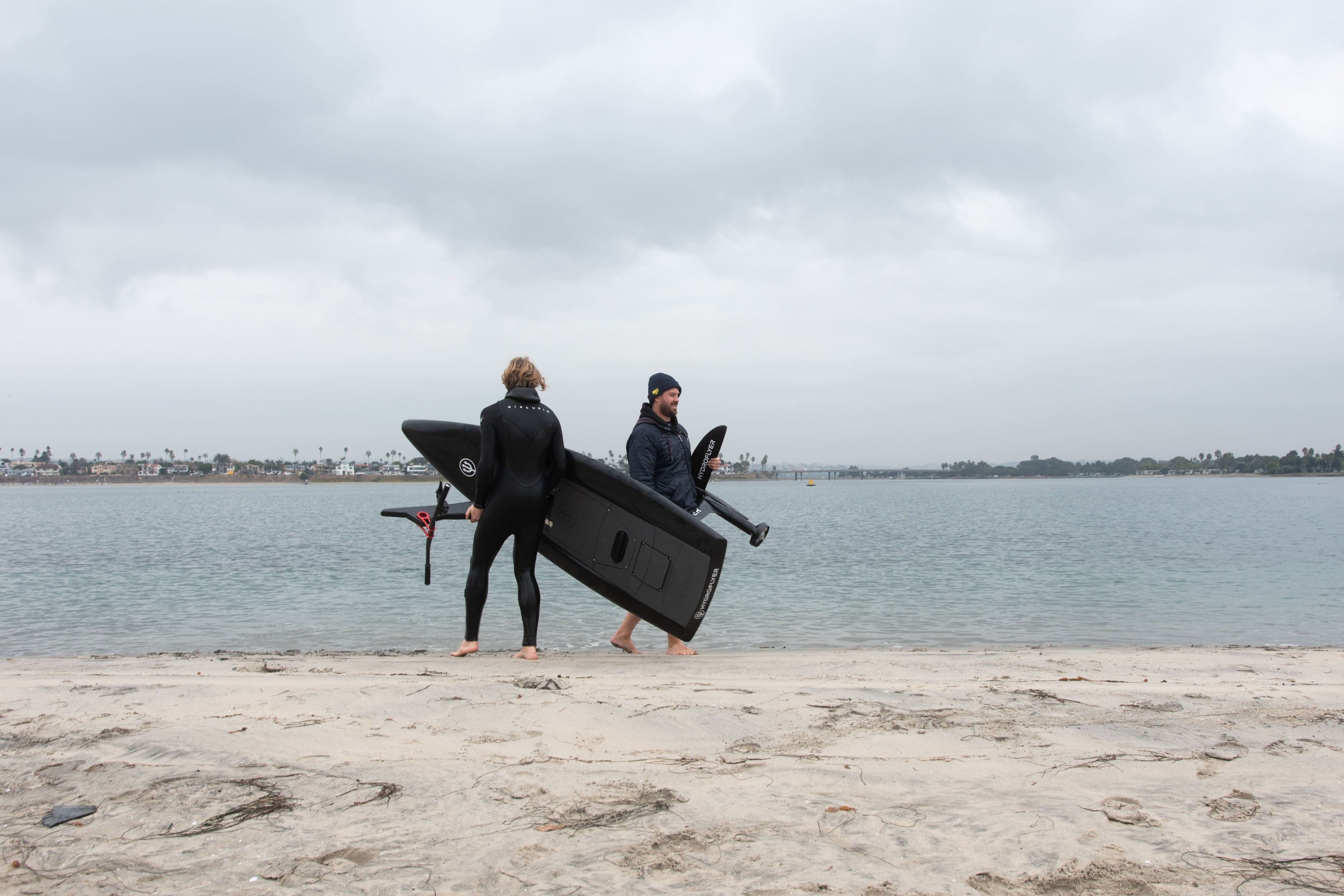 Years of R & D led us to using 4 points of contact instead of 2, making the HydroFlyer considerably easier to learn and balance, while also giving us the extra control we wanted for more aggressive riding.
The designers at Unifoil were tasked with designing "the elevation" and underbelly. Having to adjust for added speed and force, while minimizing the drag and reducing strain on the battery was a task, and they were more than up for the challenge.
We designed many wing/mast/propellor combos, until we found the perfect mix of speed, excitement, efficiency, stability, and ease of use.
Even the slightest change makes a huge difference to the feel and overall performance of an eFoil. Hydrofoils really are a game of millimeters. That was the birth of the HydroFlyer™ project, over 2 years ago.
Big thanks to our family of riders for giving us constant feedback that we have incorporated into our designs and upgrades.
We hold ourselves to the highest standards. We never wanted to create another copycat product, we wanted to create something truly futuristic, and game-changing.
It wouldn't be futuristic without moving away from old and outdated fossil fuel powered engines, and towards cleaner, greener power sources.
The beauty of the HydroFlyer™ eFoil is that it is powered by rechargeable, lithium-ion battery. That means it has no emissions, runs silently, has no impact on marine life, requires no gas, releases no fumes, and causes no annoyance to fellow humans wanting to enjoy the ocean.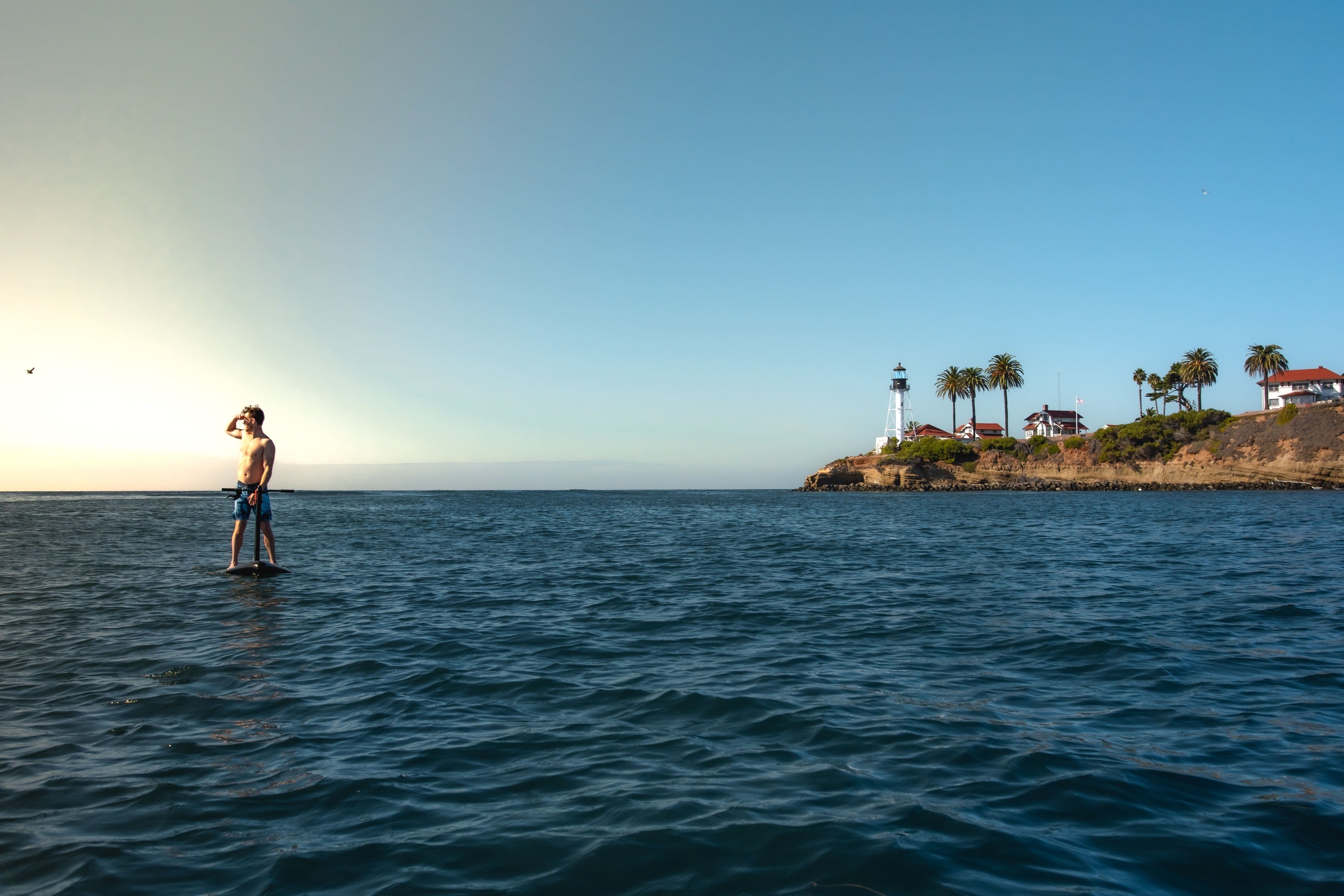 This is the future of personal watercraft, however, we are still only at the beginning.
We continue to make and ride all types of classic hydrofoils and surf-craft. This helps us adapt to the myriad of conditions Mother Nature can throw at us, and provides us with inspiration and ideas we can incorporate to make better products.
When you invest in a new HydroFlyer™. You get to be part of history in the making, to say you were there from the beginning of a new era in personal watercraft.
So we invite you to join our growing tribe of HydroFlyer™ owners, and enjoy the amazing feeling of flying over water!
HydroFlyer™ Team